Thursday, 06 September 2018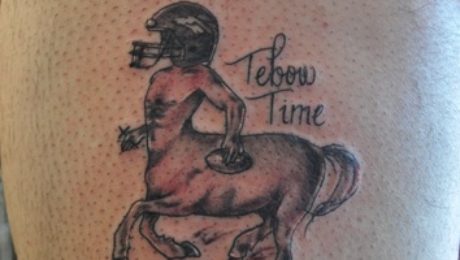 As many of us have waited patiently, football season is finally here! We begin a new year with new fantasy football leagues, hoping that our home team wins the super bowl or simply crossing our fingers that our team does better this year. We start having those erratic bets with our friend and family over the games, like the "Tebow Time Tattoo" bet that was done by our very own Josh Lucero. Little did Josh and Juan Contreras the now owner of this lovely tattoo, would ever imagine how this silly tattoo would become the talk all over the internet that year.
We will be interviewing Josh and Juan on their story. We will get the full scoop on how this all started, what the bet was about, how did Josh come up with this design and what happened after it all blew up on the internet. Keep your eye out for this interview, with these two together we could expect a hilarious and fun time.